[Workshop] Building Positive Health through Play, Movement and Dance
Building Positive Health through Play, Movement & Dance
An experiential workshop into the story of your body
July 22 (Saturday), Zoom
Stephan Marchant
---
About workshop
During this creative workshop, doing and experiencing are key. In this session you will go on a personal research together with others, using your body as a compass. Through playful movement assignments you will discover how your body moves and which story it brings to life. The diverse creative assignments enable you to experience more energy, joy & flow in your body.
This workshop is embedded in the concept of Positive Health. People are more than their illness or condition. Yet, this is usually what we focus on. All the attention goes to their symptoms and health problems, and how to solve them. Positive Health has chosen a different perspective. The emphasis is not on illness, but on the people themselves, on their resilience and on what it is that makes their lives meaningful. This broader approach contributes to people's ability to deal with physical, emotional and social challenges in life.
Starting from this perspective, we will zoom in on the methodology of creative processes during the session. The playing, moving, dancing, experimenting and creating gives you the opportunity to express your inner story. The experiential assignments will stimulate self-awareness, create connection and activate playfulness. They all are offered to get in touch with your own strengths and abilities.
During the workshop there will also be time for reflection, exchange of experience and dialogue.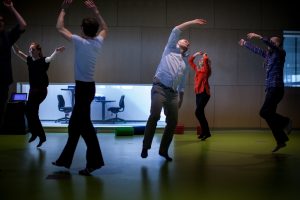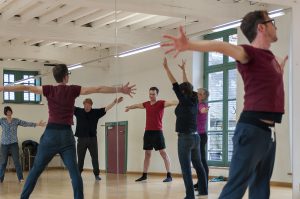 ---
Instructor
Stephan Marchant (Belgium)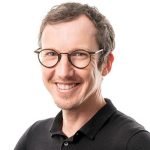 Stephan Marchant is an advisor well-being, facilitator of creative processes and a lecturer Dance & Movement therapy. He is a creative innovator and has a passion for people, movement and playfulness. He likes to move people, both literally and figuratively speaking.
He has a Master in Applied Economics (2000) and a Master in Social & Cultural Anthropology (2001). After graduating he started his career in the field of Human Resource & Organizational Development, now for more than 20 years. He mainly worked for the Flemish government where he was a learning advisor and program leader of career development. Currently he is an advisor well-being in the University of Leuven. In this role he supports the health and well-being of young researchers, raising the awareness of the importance of mental health in academia and gaining knowledge to different stakeholders on how to create a safe & healthy culture.
He studied Dance and Movement Therapy at Agape Belgium. Since his graduation in 2011 he plays an active role within the field of Dance & Movement Therapy. For years he was part of the board of DMT in The Belgian Association for Arts Therapy. Now he has his own practice Move2Create where he uses dance and movement for human growth and connection. Besides that he is a lecturer Dance & Movement Therapy in Agape Belgium where he teaches Positive Psychology and creative processes.
Words that characterizes him: fountain of ideas, growth engine, new-freak, strength architect, sense seeker, mood sensor, confident and conscious mover.
---
Apply for this workshop
Time: July 22 (Saturday), 10am – 1pm (CET), 9am – 12pm (GMT), 3 hours including 15 min break
Place: Zoom
Fee: 120 euro; 90 euro (early bird before June 15), 100 euro (registered IACAET member)
Send email to education@inspirees.com to register